[Back to Art]
---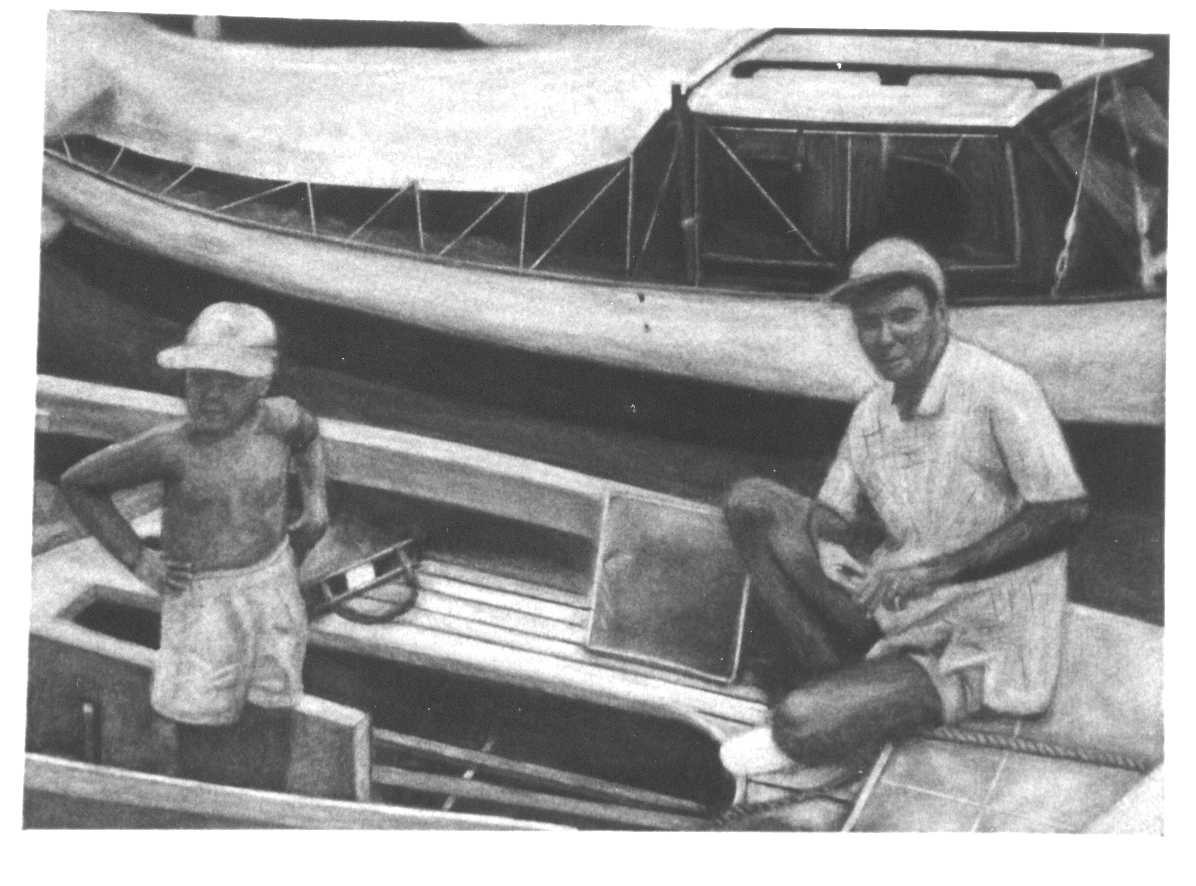 Padre e Hijo (2001)
I made this piece for my father on the occasion of his 80th birthday. It is based on a photo taken in the early 1950's showing my father and brother on our sailboat, Eolo, moored in the Rio Jaimanitas harbor in Havana. You can compare the drawing with the original photo below.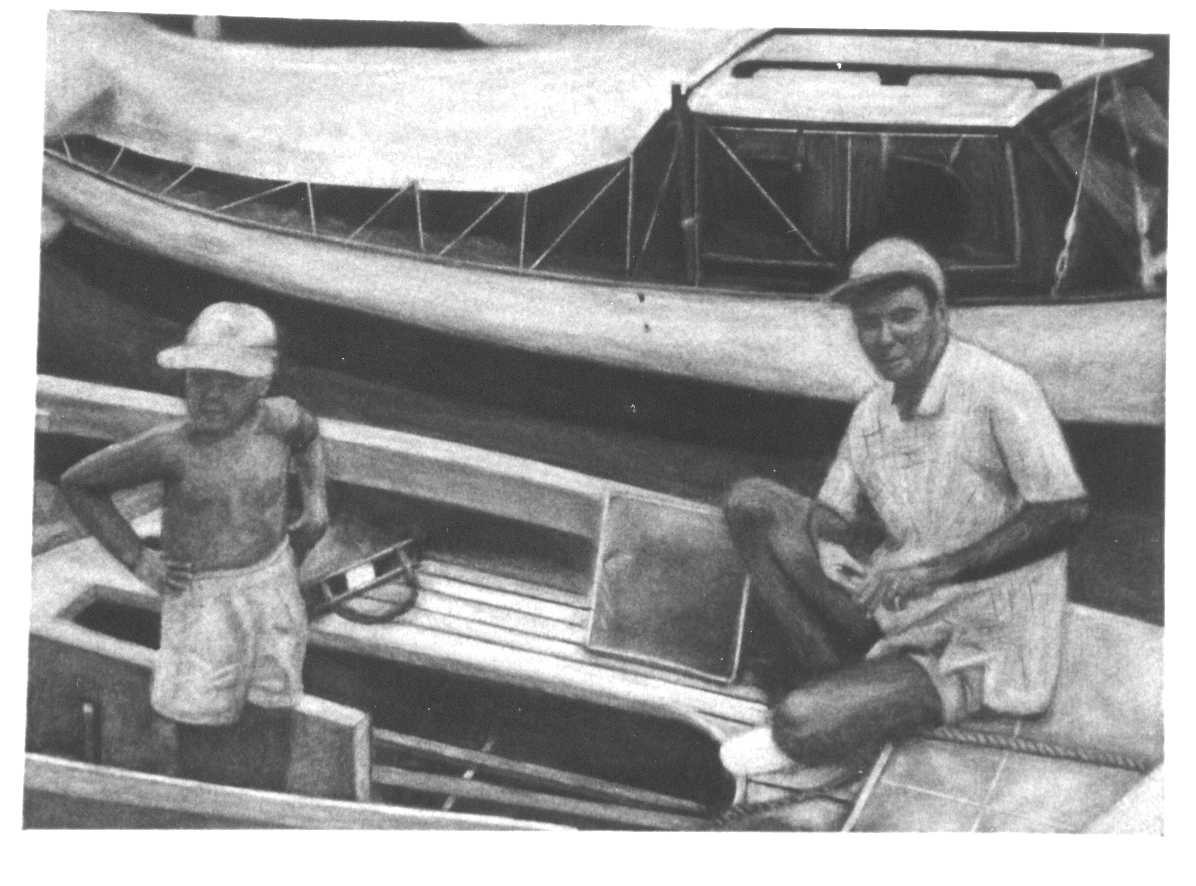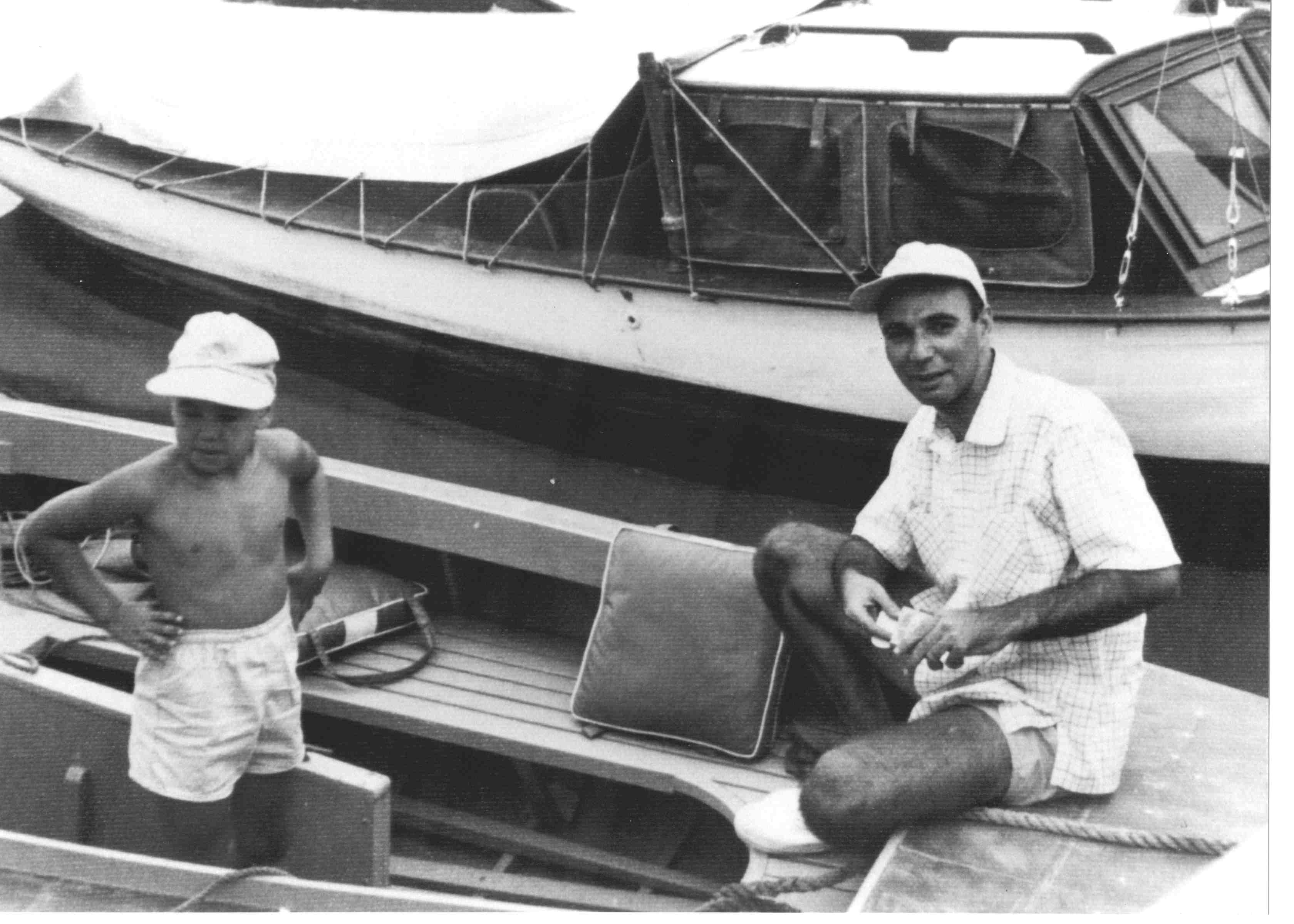 This piece is a charcoal rub-out, that is, the page is first covered completely with charcoal and then one "draws" by erasing the charcoal (see close-ups below).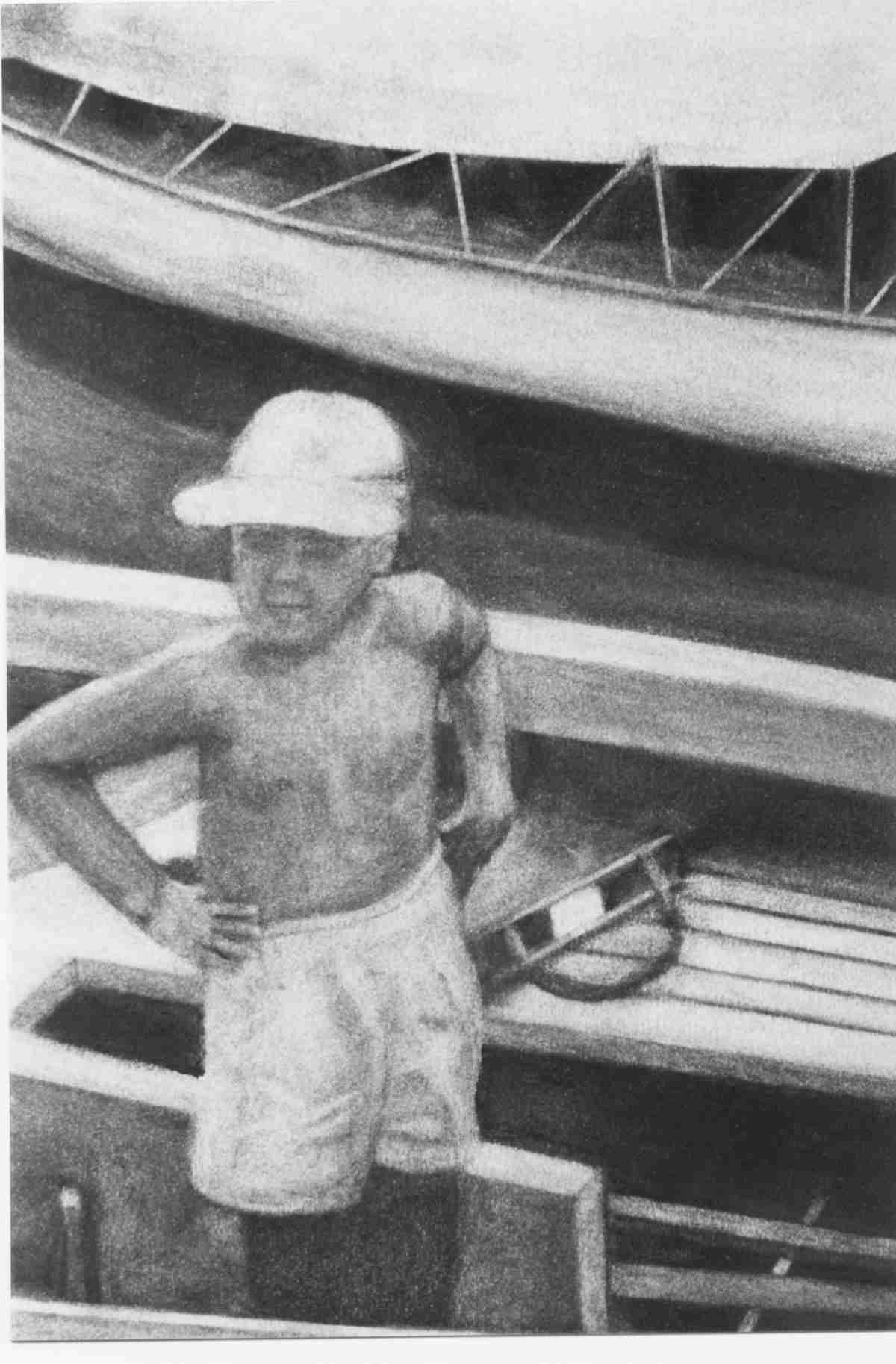 My brother and I paid a surprise visit to my dad for his birthday; photo below is from that visit (we're the three on the right).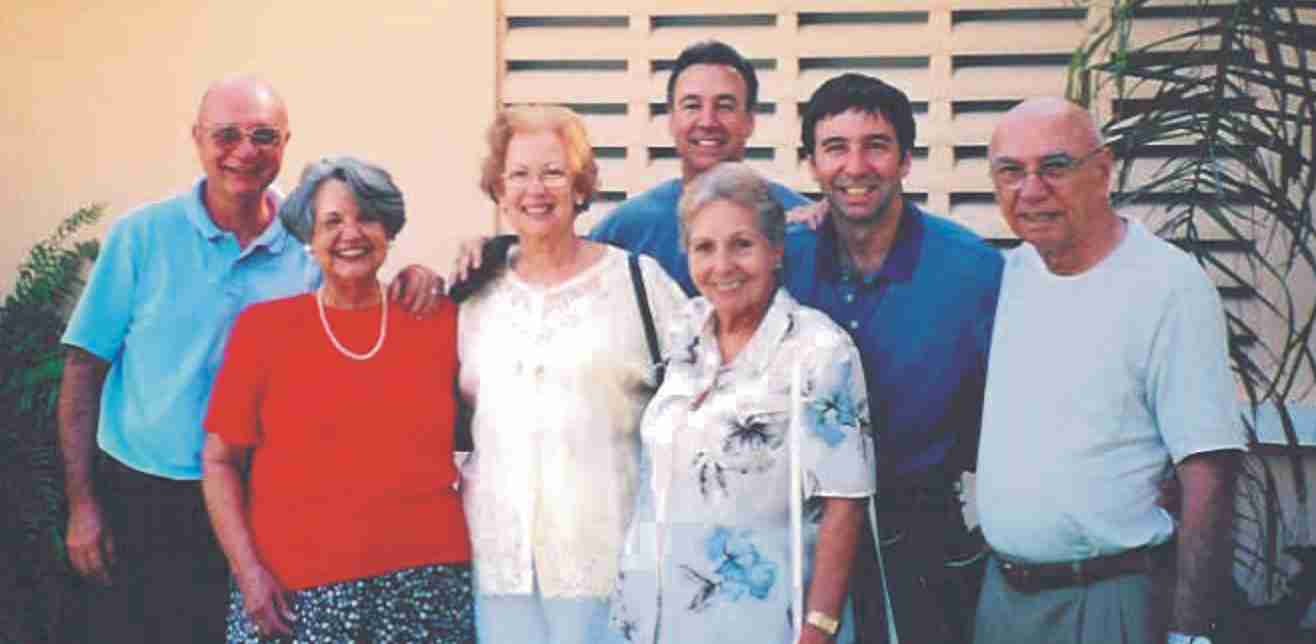 Images on this page are copyrighted and not in the public domain.