[Back to Art]
---
Cecile (2001)
One of the homework assignments in Introduction to Illustration was to do portraits using purely tone (i.e., no lines). Although this piece was done after the class was over it is in the same format. The media are sanguine and white colored pencils (actually Conte crayons) on sepia colored paper, mimicking the drawings of the old masters. Photo references for the portraits were taken in strong sunlight to emphasize cast shadows.
The portrait is of my wife, Cecile Penland. For those of you who don't know her, compare the portrait with the photo below (which was not the photo reference).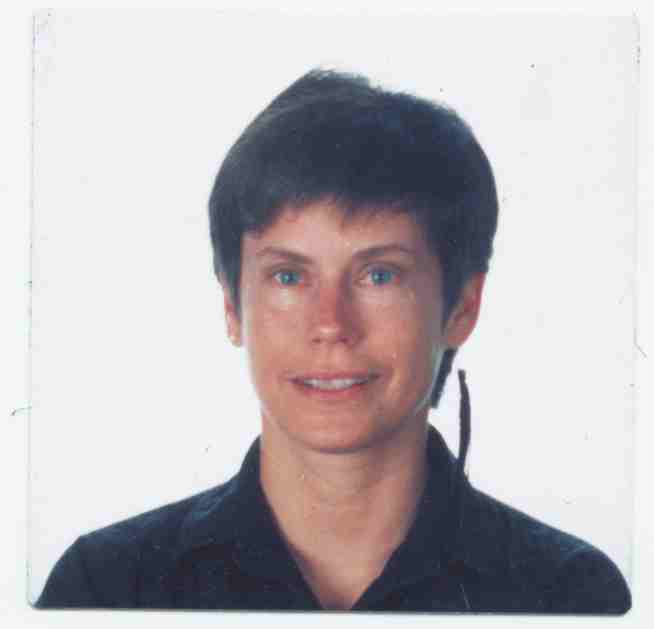 Images on this page are copyrighted and not in the public domain.