[Back to Art]
---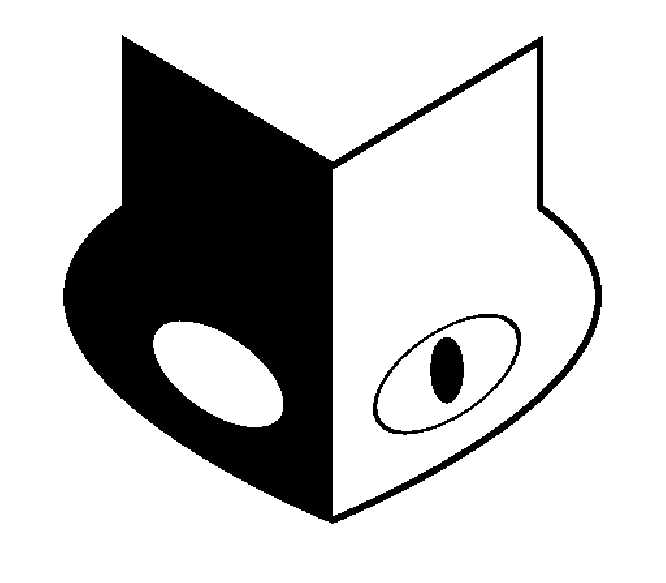 Katzen (1999)
For a full image, select: [PDF] or [Encapsulated PostScript]

While visiting Berlin in the summer of 1999, I purchased a woodcut by Gerhard Marcks (see below). Marcks was a Master of Form at Bauhaus during its years in Weimar and though he is primarily known as a sculptor, he also made many Expressionist woodcuts.

In this piece I tried to encapsulate the most primitive image one retains after viewing Marcks' original, the domino-faced cat. The piece was created with just a few lines of PostScript: two Bezier curves, three ovals, four straight lines, and two black fills. Contrasting my piece with Marcks' original helped me see the rich details of the woodcut.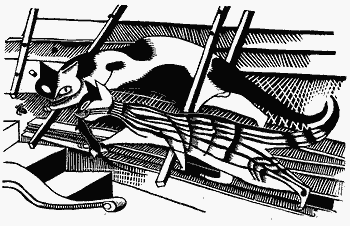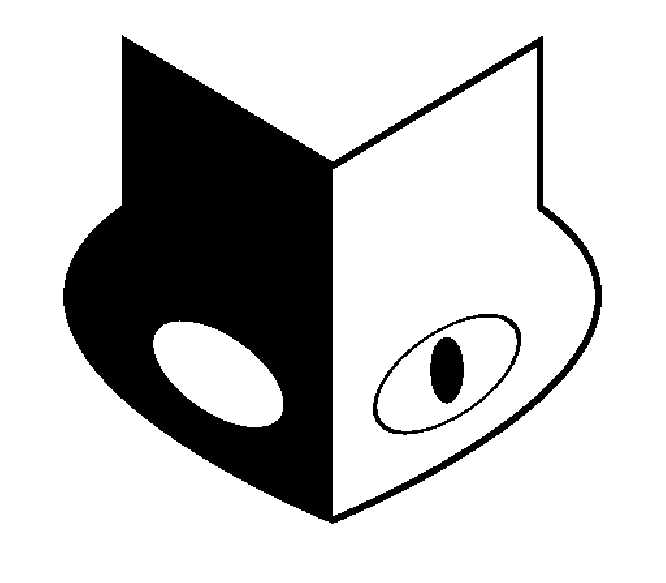 Images on this page are copyrighted and not in the public domain.